Tributes to Jessie
---
My Grandmother
by Ashley Flair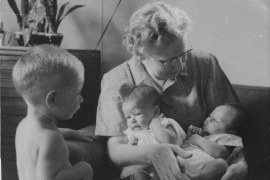 Jessie with grandchildren Clifford, Ashley and Ken, 1958
My grandmother is one of the few constants in my life. She and her house have been a part of my consciousness from the beginning. To walk into her house, is to return to the womb—all needs met; complete security.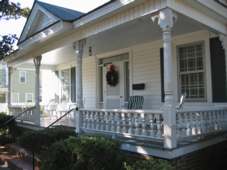 Her world is one of calm, unhurried movements and soothing words and rhythms. She approaches her days with a cheerful countenance and a determination to carry on with life's tasks in as pleasant a manner as possible. Over the years, her soft, gentle hands have combed my hair, pinned sewing patterns on me, served me my favorite desserts, tenderly bandaged my scrapes, guided my hands in learning to needlepoint, held my children, written to me, and welcomed me with loving embraces.
My grandmother accepts me as I am. When speaking of others, her words reveal her kindly spirit. She has a lively mind that accommodates itself to any topic at hand.
To me my grandmother's home well reflects her own gracious approach to meeting others' needs. She has decorated her rooms in a comfortable style, with an air of practical elegance. To turn back the delicately scented sheets of one of her guestroom beds and to surrender to their coziness, is to know that I am truly home and that all is well.
---
My Dear Mother
Quotations from Shakespeare, selected by Dixie Lee Boney Soo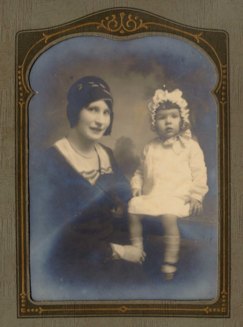 "Age cannot wither her, nor custom stale
Her infinite variety"
—Antony and Cleopatra
"...which can say more,
Than this rich praise, that you alone, are you"
—Sonnet LXXXIV
"In thy face I see the map of honor, truth, and loyalty"
—Henry VI, Part II
"More is thy due than more than all can pay"
—Macbeth
"...as I have a soul, she is an angel"
—King Henry VIII
---